Dolby Atmos Composer Essential
149 USD/EUR
74,50 USD/EUR
The next generation of tools for Dolby Atmos productions.
Produce Dolby Atmos content on any DAW now! Approved by Dolby Labs, the Dolby Atmos Composer Essential annihilates all the unnecessary burden of manual setup for your Atmos workflow as well as the need to use a DAW capable of immersive audio production.

The Dolby Atmos Composer Essential comes with a versatile panning plugin called Dolby Atmos Beam Essential. Easily automate complex movements and circumvent your DAW's limitations.


Fully integrating with world class 3D reverb.
From version 1.5 onwards our renowned 3D reverb Spacelab directly connects to the Dolby Atmos Composer bringing world class immersive reverberation to your Dolby Atmos mix with just one simple click. No complex routing or anything. And that on your favourite DAW.


Advanced mixing workflows.
With the Dolby Atmos Composer workflow you can bring all the features of your DAW, your favourite plugins, be it effects or instruments, into your Dolby Atmos mix. You can record new tracks while already mixing for Dolby Atmos, something which is impossible when using certain standard Dolby Atmos workflows especially on Pro Tools.


Publish on all major platforms.
Export your work as ADM/BWF for direct distribution to platforms such as Apple Music, Amazon Music, Tidal and Netflix.

The Dolby Atmos Composer Essential comes with the essential features for Dolby Atmos productions and is ideal for music productions.

To quickly get started download the demo and watch the jumpstart tutorial.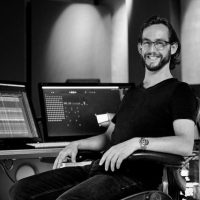 (Yello, London Symphony Orchestra, Herbert Grönemeyer, Die Fantastischen Vier)

Dolby Atmos Composer allows me to work cross-platform very easily and enables instant mixing in immersive audio. The integration into existing workflows is terrific and takes sound creation to a new level.

Website: https://www.msm-studios.com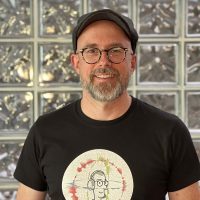 (Prince, Scorpions, Peter Gabriel)

Dolby Atmos offers the canvas for today's cutting-edge creativity, but too many creatives have trouble combining the ways of Atmos with their personal workflow. The Dolby Atmos Composer takes care of that. It allows me to create music for Atmos in a way I want in any music program I want, even in programs that currently only offer stereo. From plug-and-play to next-level deep sea exploration of Atmos' possibilities. I'm in. Website: https://buffwerk.com
Next generation Dolby Atmos tools
Dolby Atmos Beam Essential - panning plugin
Spacelab connection (V 1.5 onwards)
| | | |
| --- | --- | --- |
| Dolby Atmos Composer - Feature Comparison | Full Version | Essential Version |
| Supported Sample Rates | 48 kHz / 96 kHz | 48 kHz |
| Individual Composite per Connection | yes | no |
| Atmos Channel Description | yes | no |
| Atmos Channel Groups | yes | no |
| Downmix & Trim Settings | yes | no |
| Simultaneous Monitoring and Export of Speakers & Headphones Output | yes | no |
| Frame Rate & Timecode Start | yes | no |
| Integrated Loudness Measurement | yes | no |
| | | |
| --- | --- | --- |
| Dolby Atmos Beam - Feature Comparison | Full Version | Essential Version |
| Top Panner & Side Panner | yes | no |
| Manual LFE Channel Selection | yes | no |
| Individual Composite Selection | yes | no |
| Pan Mode Selection | yes | no |